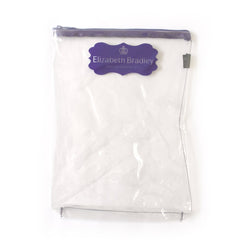 This medium vertical bag is perfect for holding accessories, wool, or kit materials. Measures approximately 10" x 12".

STURDY BAGS FOR STUFF!
GREAT WORK BAGS WHICH SERVE TO KEEP ALL BITS SAFE
HARD WEARING
High quality
The Medium Vertical Logo Bag is a conveniently shaped bag of high quality for transporting or storing your needlepoint materials and accessories.