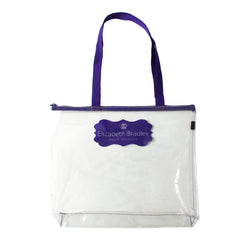 Our Elizabeth Bradley Medium Logo Kit Bag is the perfect storage solution to organise all of your Elizabeth Bradley goodies! 
Measures approximately 17" x 17" 
Best bag I never knew I needed!
I love this bag! I put the yarn that I've used into it and it's so easy to check to get the color I missed! ( imagine, missing those last few perfect stitches!) I'm so very happy to have it!