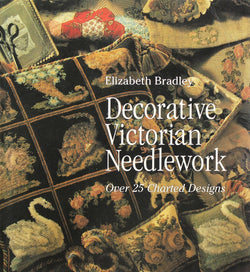 Decorative Victorian Needlework
Taking inspiration from the Victorian period, Elizabeth combines animals, birds, flowers and fruit into exotic and colorful images. From pin cushions to chair covers and carpets, this beautifully photographed book contains over 25 designs for both experienced and novice needleworkers.
Great resource!
So glad to have received this book! I live the information, patterns and photographs. Thank you!
Beautiful to behold
This book is a treasure. Love the soft earth tones, rich patterns. Lots of inspiration here in addition to the charted designs. A feast!