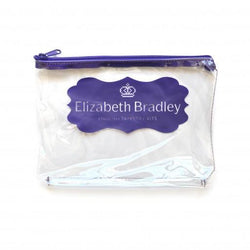 The Elizabeth Bradley Small Logo Accessories Bag (10"x8") is the perfect storage solution for all of your Elizabeth Bradley accessories!
Logo Accessories Bag
This is so useful to have, great for organising all your bits and pieces associated with stitching.
Accessories bag
Good size to keep wool and scissors in etc for a larger kit and easily find. Can also fit a mini kit in so handy when travelling with a kit.
Accessaries Bag
Lovely quality. Perfect to store your measles and scissors as well as threads for a small kit. You can locate what you want straight away. Fab purchase!!!
Accessories Bag
Accessories Bag excellent quality and exactly as described. Very handy for keeping my scissors, and other bits and pieces in one place.
Logo Accessories Bag
I got this to put all bits in and to keep it in all one place.