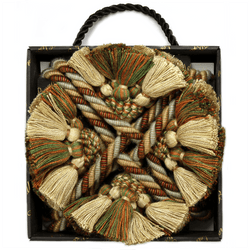 Tri-Colour Cord and Tassels
Complete the look of your cushion the Elizabeth Bradley way when you purchase 2 metres of cording and 4 tassels.
Tri-colour cord & tassels.
Lovely quality- no complaints at all- arrived very quickly.To me the price limits buying to special occasions.However something really nice is worth paying for!