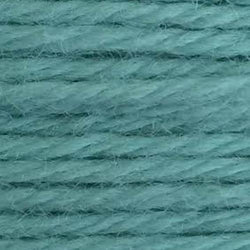 Every colour available in 10 yard wool cards and 60 yard hanks
Superb quality pure tapestry wool
Spun and dyed in the UK
Dye lots indicated on all cards and hanks
New grandchildren for my 2 best friends.
My 2 best friends (who happen to be twins) have both had a new little granddaughter and I decided to make them cushions with their names, date of birth,alphabet and numbers up to 10. I decided on multi coloured for the alphabet and numbers and bought them in small quantity cards - just perfect colours matched those on line and I am happily stitching away.