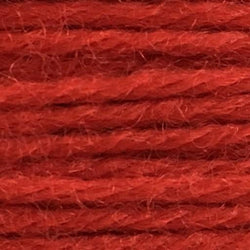 Every colour available in 10 yard wool cards and 60 yard hanks
Superb quality pure tapestry wool
Spun and dyed in the UK
Dye lots indicated on all cards and hanks
Softly, softly!
This wool is so soft and a pleasure to stitch traditional Berlin woolwork projects with. Beautiful colour range too.
Wool Order
Thank you. I made a mistake and you very kindly exchanged the wool for me, but was particularly kind was the phone call to say you would and that you had. Very grateful and fantastic service.