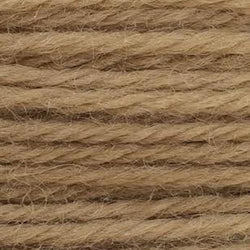 Every colour available in 10 yard wool cards and 60 yard hanks
Superb quality pure tapestry wool
Spun and dyed in the UK
Dye lots indicated on all cards and hanks
Fantastic customer service!
Wonderful customer service - I was looking for a small amount of tapestry wool in order to complete my last tapestry in the Seasons series (which I bought many years ago). I only had the original number & thought that I was going to have to improvise. However, Elizabeth Bradley were able to match it from their records & I am delighted to say that I have now finally finished the piece. Many thanks - a really fantastic & speedy service.