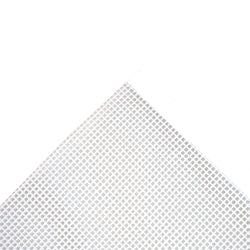 Elizabeth Bradley Canvas is woven exclusively for us to ensure strength, straightness, and accuracy of hole count. You will receive a high quality 10 hole to the inch, white, interlock canvas.
Cross stich canvas
It's (impossible?) to express cross stich without canvas. It needs both quality and availibility. EB supplies both…
Amazing quality
This is the same canvas the kits are printed on, so I know my work will match. You can't fault EB products, they are all top shelf.
The only canvas I use anymore.
Their canvas is the best and I don't even want to buy other kits because I know the canvas won't be as good.
Great design amazing customer service
Blank canvas
This is my 6 th canvas from Elizabeth Bradley, and I love the quality of the canvas.I like you work with the blank canvas and count